As Senior Digital Expert at the german branch of BNP Paribas Cardif Markus is contributing to the digital transformation and the organizations digital ecosystem. Daily tasks include website optimization projects, onlinemarketing, web analytics, projectmanagement and digital innovations. Working as a digital professional in the finance industry means pushing digital strategies and agile methods into a conservative environment, with heavy regulations, legal restrictions and challenges due to rapidly changing markets.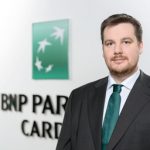 Markus Krause worked with the full service e-commerce outsourcing provider  asknet AG in Karlsruhe, Germany from 2008 – 2014, gaining years of experience in ecommerce and digital business. asknet is one of the leading international onlineshop providers for software and merchandising companies.
Please see my LinkedIn Profile here:    LinkedIn – Profile of Markus Krause
My favourite Digital topics:
Digital Transformation: Many organizations face new challenges due to the rise of connected devices. People change behaviors, use different interfaces, new distribution channel are growing. A digital transformation strategy is essential for many corporations, especially in the old-fashioned finance industry. Success and survival in the digital world is determined by the ability to adapt to new  trends and re-invent the business. Differentiation by speed.
Mobile: the rise of mobile changes whole industries. And the change is real. Budgets move from classic desktop software to App Markets, people start using mobile devices to order online, do their research in advance to a purchase, receive marketing emails on it, … Well, it is a huge topic. I have executed several mobile projects and work continuously on getting the appropiate attention of the corporations to this topic.
Market Entry Strategy: As the Account Manager for the european merchandise onlineshop of the well-known Broadcaster HBO from the US, I have worked on marketing strategies for TV shows like Game of Thrones, Sex and the City, The Sopranos, True Blood. These shows are becoming more and more popular. It was an exciting and challenging task to serve all Online Marketing Channels in different european countries:  Search Engine Marketing (SEM with PPC campaigns), Email Marketing with weekly newsletters, SEO Optimization and Affiliate Marketing. In the end I succeeded in establishing the new shop in the different countries. I leveraged the marketing strategy and brought sales to profitability. Further, I trained fellow Marketers on how to succeed with Onlinemarketing.
I love results and getting things done and bring that extra portion of entrepreneurial spirit.
Educational background
Tools
LifeRay Platform
Adobe Omniture Sitecatalyst (now Marketing Cloud)
A/B Tasty, Optimizely, A/B Test Tools
Asana, Trello
RapidMiner Analysis, Oracle BI Publisher
Google Analytics, AdWords, Webmastertools, Google Tag Manager
Teradata eCircle eC-Messenger, Mailchimp, Mailingwork.de
Sistrix SEO Toolbox
Prototyper, Balsamiq, Moqups
Salesforce
Adobe Photoshop CC
HTML, CSS, basic Javascript, basic PHP, HTML-Emails
Adobe Dreamweaver, Camtasia Studio
WordPress, Drupal, Typo3, ePages, Concrete CMS
Microsoft Excel (incl. Pivot), Access, Word, Powerpoint
Skills & Special Knowledge
Grow revenue in online shops
Web technologies and innovation strategy
Deep knowledge of the ecommerce & bancassurance industry
Translate needs of customers and markets in technical requirements
Usability, Wireframing, Prototyping
Subscriptions, renewal and payment
Set up, monitor and finetune SEM PPC campaigns
SEO, Affiliate Marketing, Emailmarketing
Reporting, Analysis with MS Access, Excel, Pivot and more
Creating and maintaining long-term business partnerships
Evaluate partners and opportunities
Habits and expectations of onlineshoppers worldwide
Global reach, but local approach:  payment methods, currencies, specialities,  etc.
Project Management in the software industry
Product Management, Platform, cloud products
Mobile Devices & Mobile Shopping Carts
Fluent in German and English